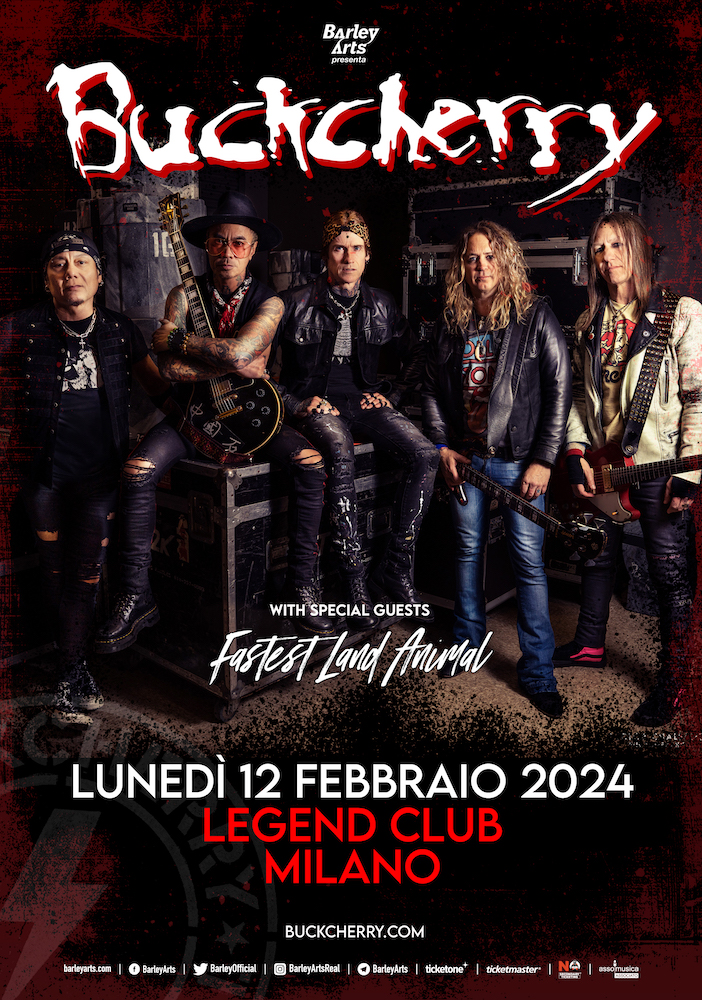 Currently opening the North American tour of the Skid Row, i Buckcherry will be in Italy next winter for a single stage on Monday 12 February 2024 at the Legend Club in Milan. I tickets will be available on Ticketone e Ticketmaster from 10am on Thursday 14 SeptemberIt will also be possible, via the band's website, to purchase special VIP upgrade to be combined with the ticket.
The news of the new European tour stops comes at the same time as the release of the video of Let's Get Wildfourth excerpt from the latest album Vol. 10, the tenth in the career for the line-up led by Josh Todd. Founded in 1995, the Buckcherry they distinguished themselves from the wave of post-grunge at that time thanks to a compact sound, with veins of glam, that brought them closer to Guns N' Roses and the entire mid-1990s hard rock scene. In a career spanning almost thirty years, the band has managed to gain a large fan following thanks to singles such as Crazy Bitch, Sorry e Everything and took the stage together with AC/DC, Lenny Kravitz, Mötley Crüe, Kiss and many others.
BUCKCHERRY
Special guests: FASTEST LAND ANIMAL
Monday 12 February 2024
Milan, Legend Club - viale Enrico Fermi, 98
Concerts start at 20:30
Tickets available on Ticketone e Ticketmaster.
Standing room only: € 30,00 + prev.