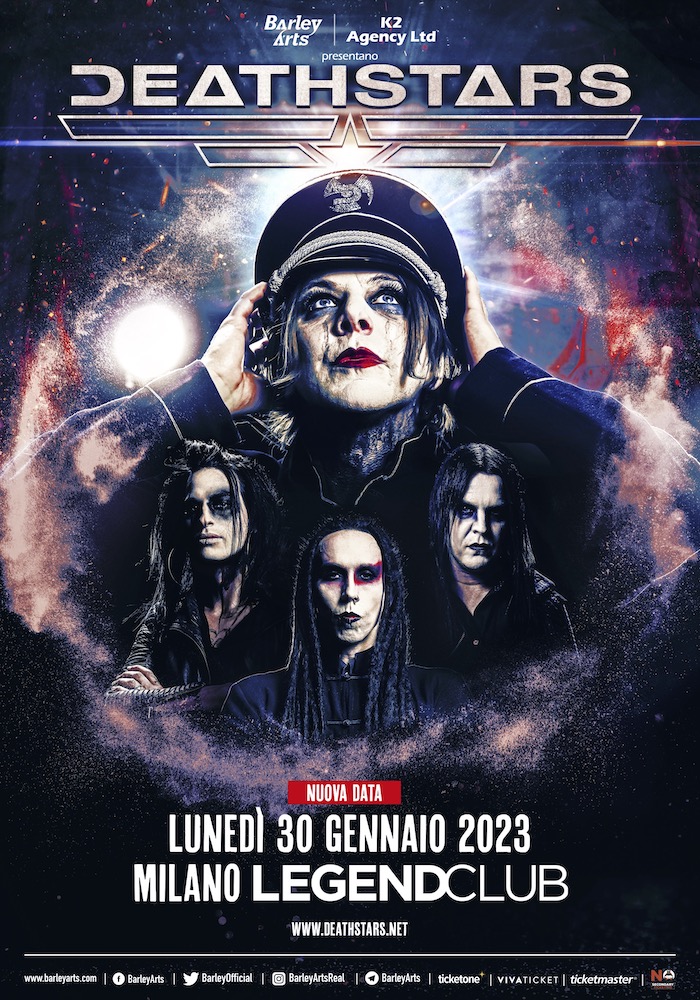 I Deathstars announce with great regret the cancellation of their dates in Europe originally planned for 2020 and which have subsequently undergone several postponements, including those scheduled for Monday 30 January 2023 at the Legend Club in Milan e Tuesday 31 January at Largo Venue in Rome.
Here is the band's official statement:
"Due to a scheduling conflict, we are forced to cancel our planned European tour between January and March 2023. This is due to the postponement of the release of our new album due to production delays. The tour was originally planned for 2020, but was postponed several times due to the pandemic. We are finally approaching the start of a new chapter, but the old one unfortunately doesn't quite fit. We are deeply sorry for the inconvenience caused by this decision. All tickets will be refunded.
We will return to the European continent as soon as we release the new album, which we will present to you with the best possible show for Deathstars. In the end this decision was made because we want to give you the best, and at the moment this is not possible for us. We have waited so long, and this is no time for compromise. You really deserve the best. Please bear with us, we will be with you soon with more updates. We love you!" - Deathstars
Those who have already purchased concert tickets may apply for monetary reimbursement by filling in the appropriate form on the website of the ticketing network from which the purchase was made no later than 31 December 2022.
Tickets issued by the circuit Ticketmaster
Tickets issued by the circuit Ticketone
Tickets issued by the circuit Vivaticket