ERIC STECKEL - Modena | CANCELLED!!!
21/03/2021 - 6:00 pm - 11:00 pm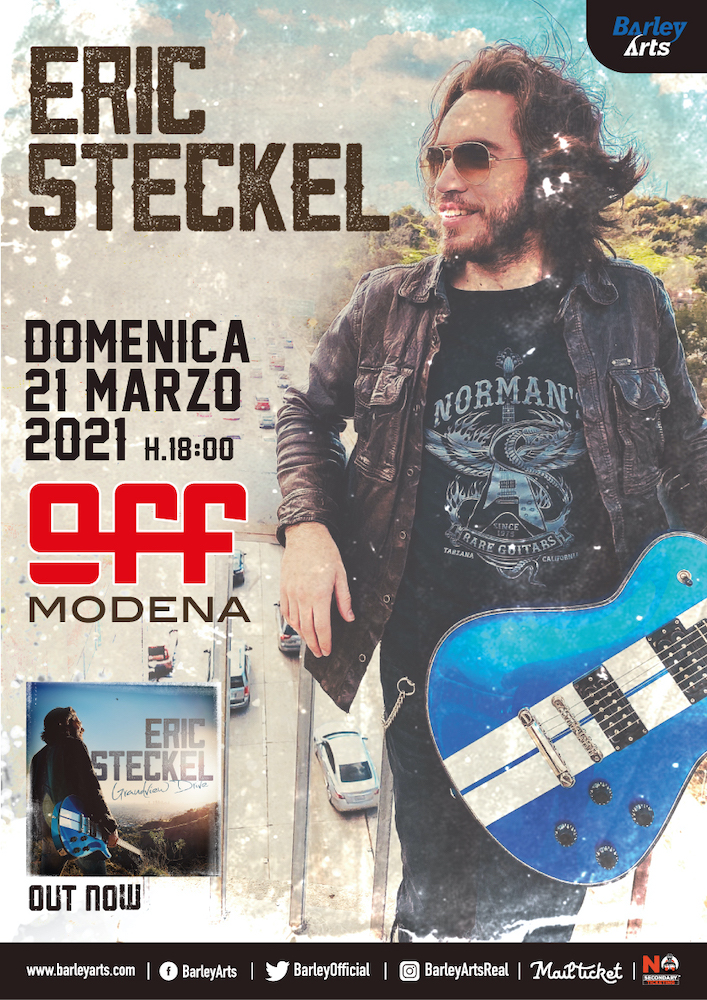 We regret to inform you that due to the continuing situation arising from the spread of the COVID-19 virus, the bluesman's tour will be cancelled. Eric Steckel - initially planned for 2020 and then postponed for a year - is officially rescheduled for 2022. The concert that was to be held at the Chiari Blues Festival (BS) next 20 March is therefore postponed to Sunday 29 May 2022while the planned stage in Modena Sunday 21 March is officially cancelled and will not be recovered.
I tickets already purchased will automatically be refunded on the same payment method used for the purchase. To get information e buy tickets for the new date, contact ADMR Chiari on 349/3589244 and 320/3286236 or by sending an email to [email protected].
ERIC STECKEL
Europe 2022
Saturday 28 March 2020 / Saturday 20 March 2021
New date: Sunday 29 May 2022
Chiari (BS), Chiari Blues Festival

Single seat: € 20.00 + prev.
Info and pre-sales: ADMR Chiari (349/3589244 - 320/3286236 - [email protected])
Sunday 21 March 2021
Modena, OFF Modena - via Antonio Morandi, 71
CANCELLED!!!
Related Eventi