THE WALL OF SONG - Pofi (FR)
10/07/2022 - 9:00 pm - 11:00 pm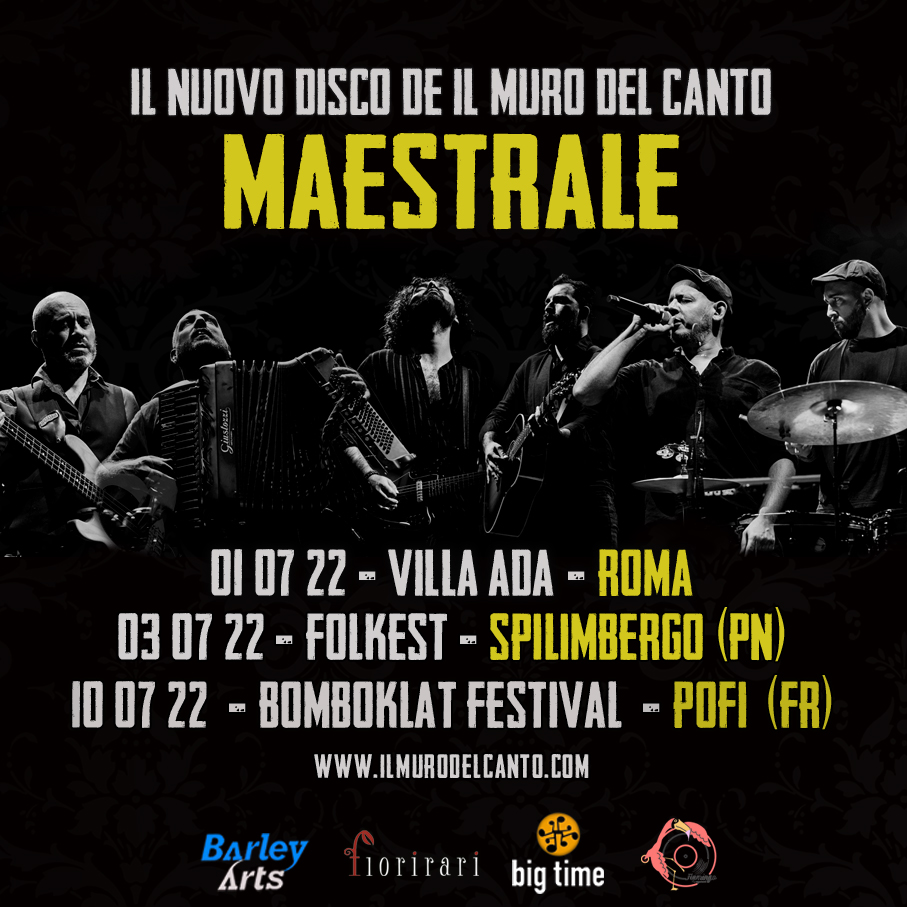 IL MURO DEL CANTO announces the June release of its fifth studio album: 'Mistral'.
To accompany the release, the band now reveals the very first dates of a summer tour, with a continuously updated schedule, that will bring the songs from the new work all over Italy.
Among these first live shows, the important return to Villa Ada in Rome, for a first big summer date in a location where the band has been missing for three years, and the return to the main stage of the Folkest Festival in Pordenone, after the success of the band's participation in 2021.
In the past few months, Il Muro del Canto has released some previews of the new album, releasing the singles and video clips Controvento and Cometa.
A third chapter will be released in the coming months, bringing the release of "Maestrale" closer, four years after the previous work "L'Amore Mio non More", which was excellently reviewed by critics and performed live for many years all over the peninsula, with a tour that expanded the large audience that has followed the band's performances for years.
Il Muro del Canto are Daniele Coccia Paifelman (vocals), Alessandro Pieravanti (vocals and drums), Eric Caldironi (acoustic guitar), Ludovico Lamarra (electric bass), Franco Pietropaoli (electric guitar) and Alessandro Marinelli (accordion). With a rough and intense sound, the group combines modernity and tradition in an authentic, timeless folk voice.
Related Eventi