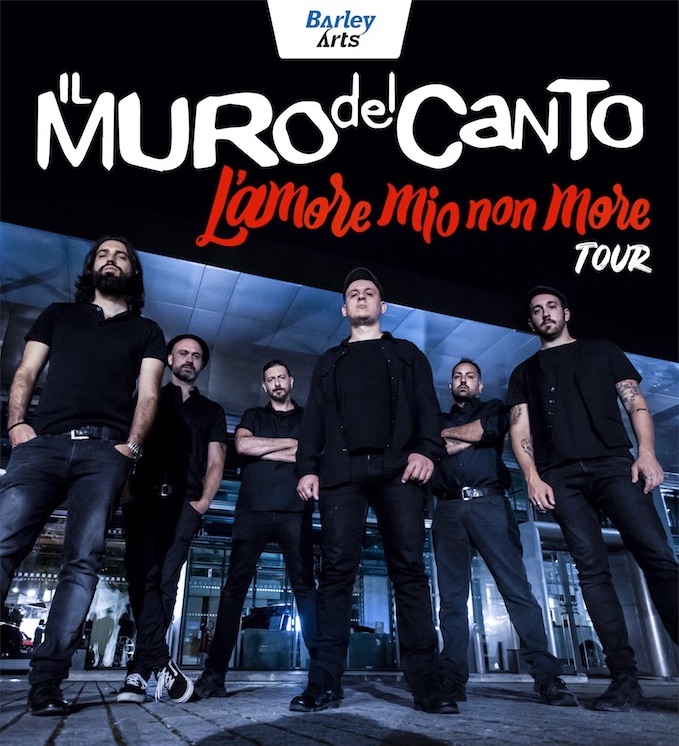 The Roman band de Il Muro del Cantosince the release of his last album, My love does not die (Goodfellas, 2018)never stopped and, one stage after another, achieved incredible results. After a summer tour full of dates, Il Muro del Canto will play Sunday 22 December 2019 at Revolution Rock Festivalwhich will be held at the HT Factory by Seregno (MB). Tickets are available at Mailticket.
Il Muro del Canto are: Daniele Coccia Paifelman (voice), Alessandro Pieravanti (drums, percussion and narrative voice), Eric Caldironi (guitar), Ludovico Lamarra (bass) and Alessandro Marinelli (accordion), while guests include Andrea Ruggiero (violin) and Davide di Pasquale (trumpet and trombone). With a rough and intense sound, the group Roman folk rock combines modernity and tradition in a timeless folk voice. Their latest album maintains some distinctive traits and, at the same time, introduces several new rhythmic and harmonic solutions. The search for a direct and real language continues, in which the strength of the Capitoline dialect, which has always nourished the band's strong roots, emerges clearly from the title in a passionate and stubborn declaration of intent.
THE SINGING WALL
Sunday 22 December 2019
Seregno (MB), Revolution Rock Festival @ HT Factory - Via Comina, 35
Standing room only: € 15 + prev / € 18 at the box office
Tickets available at Mailticket.