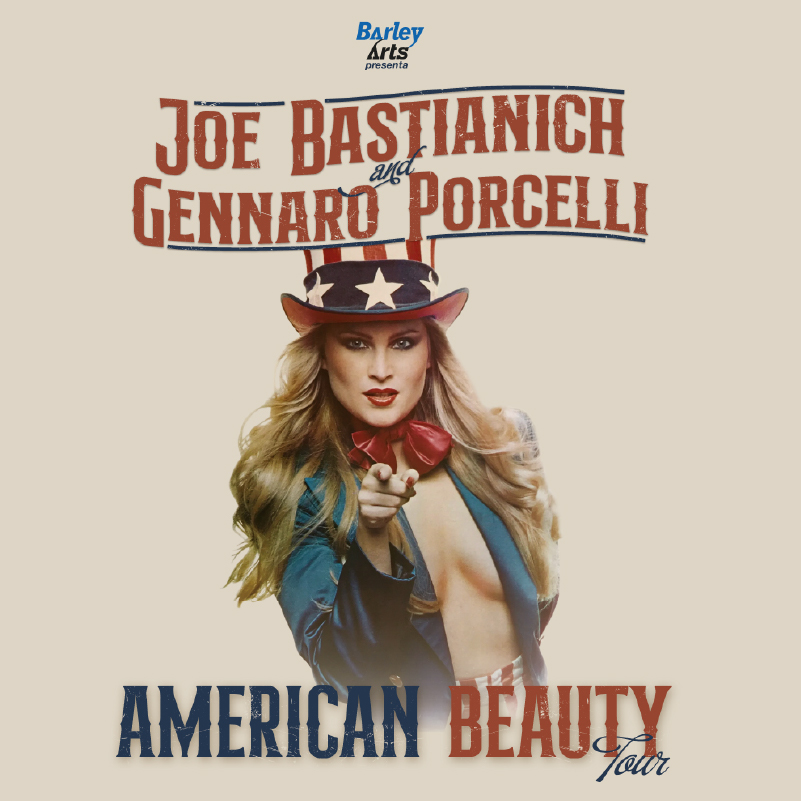 American Beauty is a new project featuring Joe Bastianich e Gennaro Porcelli. The two artists create a show in which Bastianich's passion for country music meets Porcelli's passion for the blues. A musical journey that makes homage to the beauty of American musicthrough a set list consisting of unreleased tracks and rearranged great classics.
Joe Bastianich was born in Queens and has always been a profound connoisseur and lover of music, associated with artists such as Led Zeppelin, David Bowie, The Ramones and The Rolling Stones. This boundless passion is also evident in the television programmes made exclusively for Sky Arte HD that have involved him, such as On The Road, in which the artist confronted the great Italian popular music, and the narrations of JackOn Tour, a journey of discovery of the New York music scene and the Tennessee Music Highway, as well as in his record works such as 'A.K.A Joe', 'Good Morning Italia' and 'Silverado'.
Since 2005 Edoardo Bennato's guitarist, Gennaro Porcelli is considered by the public and critics to be 'the jewel of Italian blues' with a musical repertoire that ranges from Chicago style to New Orleans style, from Austin style to Memphis style; almost as if to retrace Highway 61, the well-known American highway along which the different styles of the Blues have developed. His latest album 'Me, You and The Blues' was released by Soundinside Records last May.
The tour, organised by Barley Arts, will start Sunday 8 October at the historic Blue Note in Milan and will continue throughout the month to other prestigious live clubs such as theOFF of Modena, the Crossroads of Rome, the Cap 10100 of Turin, The Garibaldi of Prato to conclude at Soundmusic Club in the province of Naples.
On stage, accompanying the two protagonists (both on guitar and vocals) is a band made up of excellent musicians: Enrico Cecconi to the battery, Renato Marcianò bass and Paolo 'Pewee' Durante on piano and Hammond.