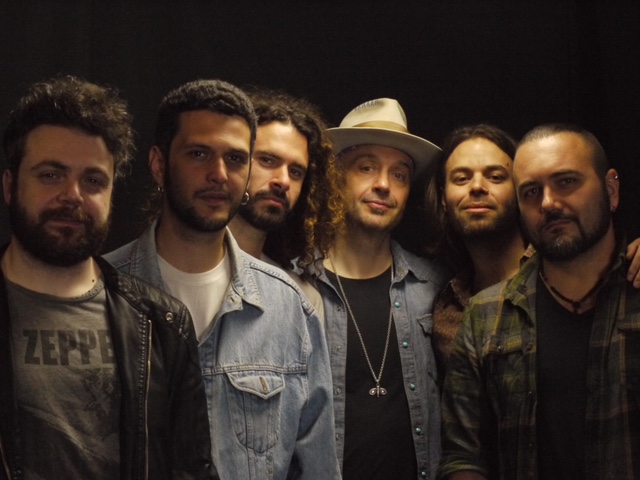 One year after the last concert and after the return to TV with Italy's Got Talent, Joe Bastianich returns to the stage with a summer tour in the company of The Third Class, the band met on the set of On The Road. The trip will kick off in early July and run through September, including the already announced co-headlining date with the pianist and rock'n'roll performer Matthew Lee in the inner courtyard of the Castello Sforzesco in Milanwithin the framework of Sforza Summerset for Wednesday 1 September.
Joe Bastianich, The Restaurant ManHe was born in Queens and from an early age he was passionate about music, listening to everything from Led Zeppelin at Ramones via David Bowie and the Rolling Stones. This boundless passion is also evident in the television programmes he has made exclusively for Sky Arte HD, including On The Roadin which the artist was confronted with the great Italian popular music and had the opportunity to get to know The Third Classa folk and bluegrass band born in 2012 on the streets of Naples and featured on the popular American TV show Music City Roots and then the semi-finals of the 2016 Italian edition of Italy's Got Talent.
In January last year Bastianich was the protagonist of two special evenings in Rome and Milan entitled New York Storiesin which he explored not only his soul as a musician, but also his more intimate and personal side by presenting his album live Aka Joe, released in September 2019. Songwriting is a therapy for Bastianichwho declared the presence of his memories in the tracks: "Music for me represents the purest expression, the emotion closest to the heart".
In March he released the instant song One City Man, a hymn of love dedicated to his New York, which despite dark and very difficult times always finds the energy, the hope in the future, to rise again. And to do it in a big way. "I could not help but gather in this song all the gratitude, the emotions, the love I have for my hometown. New york is not always easy but Just as with a beloved woman, you choose her - or she chooses you - for life. There is nothing you can do about it. I will stay with her."