MIKA - Ancona
26/11/2019 - 8:30 pm - 11:30 pm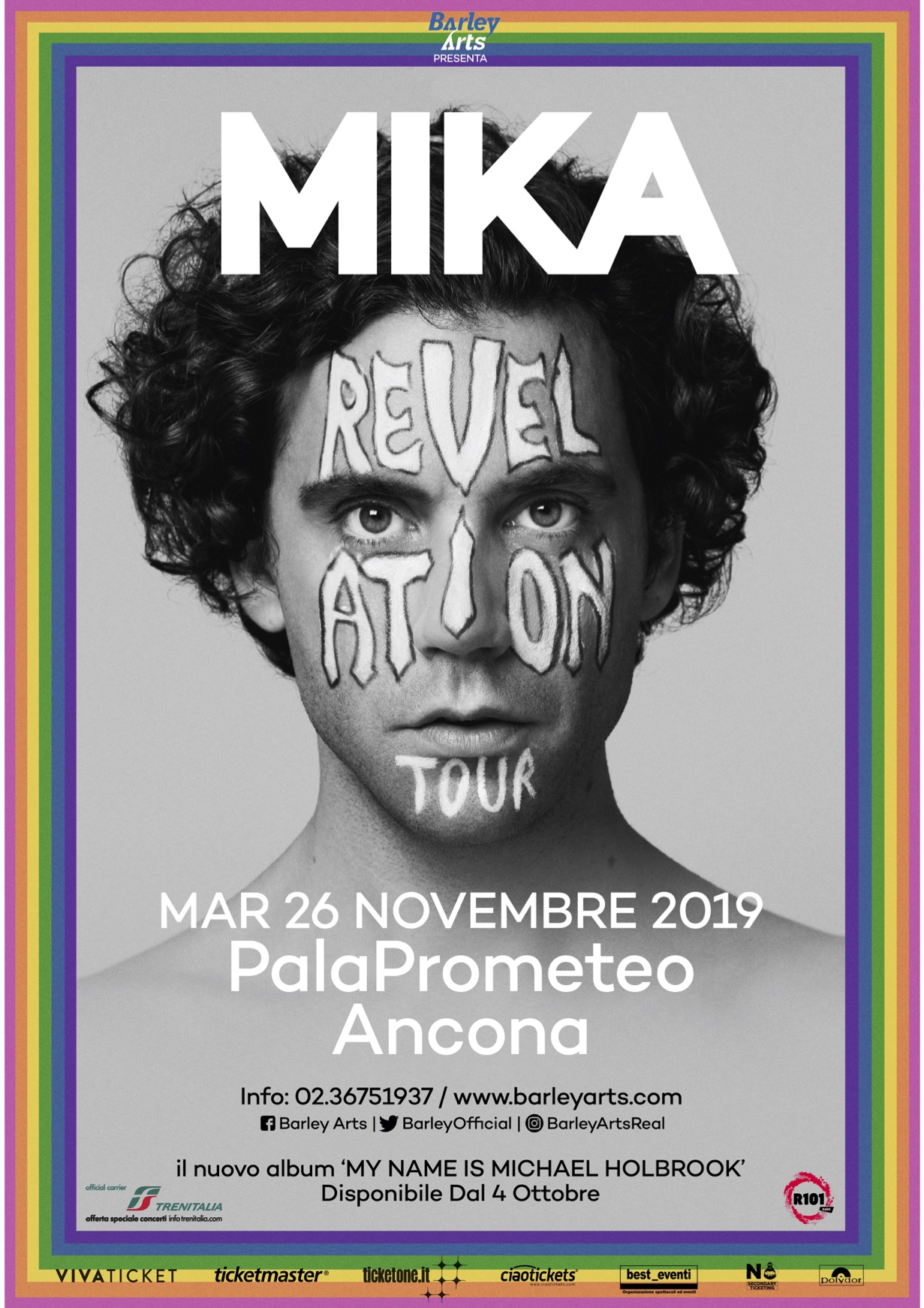 Mika sarà ad Ancona martedì 26 novembre 2019, presso il PalaPrometeo in Strada Provinciale Cameranense. Il concerto è organizzato e promosso da Barley Arts e Best Eventi.
SUPER BAND of four musicians
The artist will share the stage with a super band of 4 great musicians Timothy Van Der Kuil (guitar); Max Taylor (low); Wouter Van Tornnhout (battery); Mitchell Yoshida (piano).
Opening the concert WRONGONYOU: the talented singer-songwriter recently released his first album entirely in Italian, MILANO PARLA PIANO (released on 18 October via Carosello Records), winning the challenge with flying colours: nine striking tracks with which the artist tells his story without filters.
The tour will continue in spring 2020 in the United States, Canada, South America, Japan, China and Korea. "Even the title of the tour is connected to my path of identity research and - in fact - revelation that I have undertaken in this new artistic adventure. I'm preparing a show full of surprises, strengthened by the experience and baggage acquired with my television shows, but bringing music back to the centre of everything. In Italy, then, it will be a thrill for me to travel from one end of the peninsula to the other. With Stasera CasaMika I invited you all to party at my house, this time I will come to your house. I will come knocking on your door, city by city. I hope you will welcome me".
Tickets for each date of the Italian tour are available on the three circuits Vivaticket, Ticketmaster, Ticketone e Ciaotickets.
MIKA
Revelation Tour
Martedì 26 Novembre 2019
Ancona, PalaPrometeo – Strada Provinciale Cameranense
TIMETABLE
DOORS OPEN: 19:00  
START OF SUPPORTER CONCERTS: 20:30
MIKA CONCERT STARTS AT 21:30
Tickets
Parterre standing: € 40,00 + prev.
Tribuna frontale numerata: € 60,00 + prev.
I anello numerato VIP: € 60,00 + prev.
I anello numerato: € 50,00 + prev.
II anello numerato: € 43,00 + prev.
Related Eventi