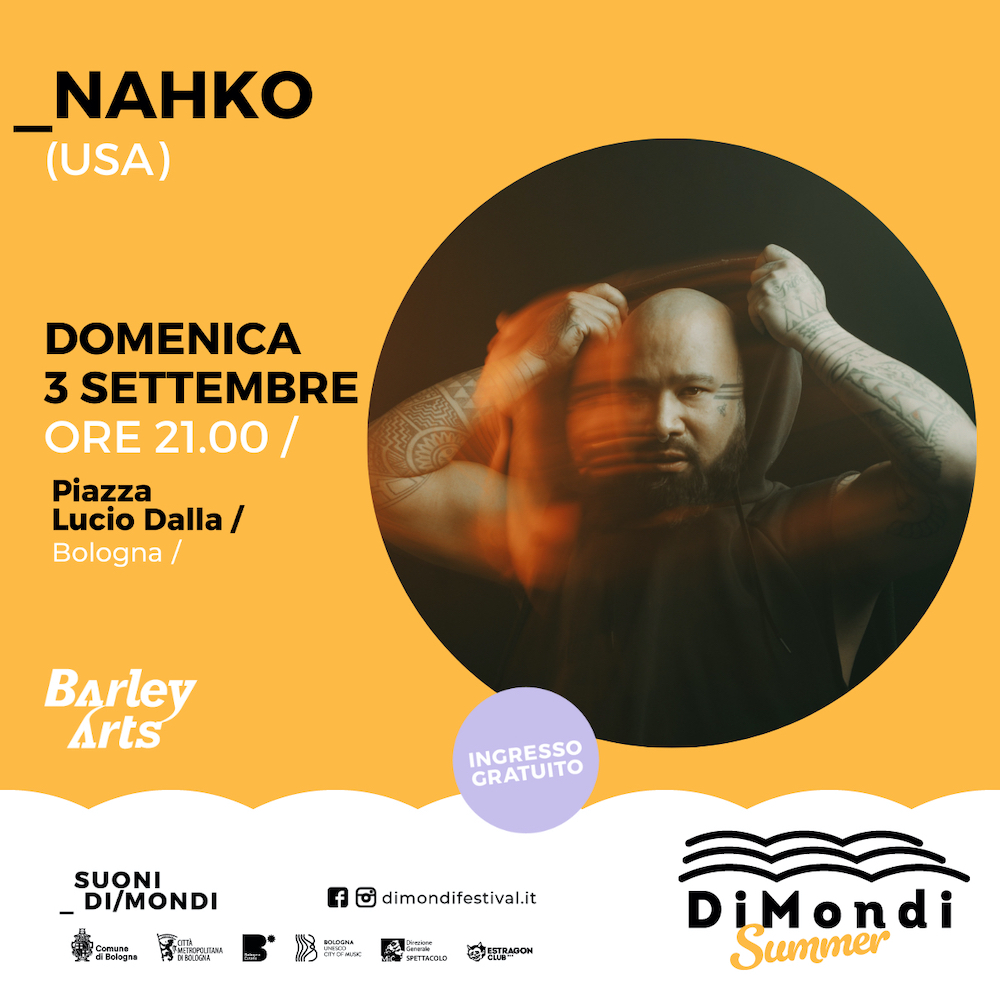 Nahko Bear will soon be in Italy in an unplugged version to participate in the first edition of the DiMondi Festival in Bologna. The singer-songwriter will be on stage Sunday 3 September in Lucio Dalla Square for an appointment with free admission.
Born to a Puerto Rican/Native American mother and a Filipino father, Nahko was adopted and grew up in suburban Portland, Oregon. Passionate about music since childhood, Nahko starts travelling in his teenage years and struggles with existential questions such as identity, life goals and perception of the world. The singer-songwriter began to gain a following as a busker and achieved success with his band Medicine For The People and thanks to the album Dark As Night, which enters the Top 10 of Billboard Heatseekers Chart.
In 2020 Nahko moves away from the music industry and into rural Oregon to work intensively on himself and his relationship with the world. He makes his comeback with Take Your Power Backan album full of the fundamental qualities that have been the hallmarks of his career and have delighted fans for over a decade - a mix of socially conscious and super-positive folk and rock punctuated by alt-R&B with soul, reggae and gospel overtones - now enriched by a veiled defiance of cancel culture, a heightened sense of self-appreciation and his characteristic stylistic eclecticism that flows into the territories of hip-hop, pop, trap and more.
Nahko has channelled his last three years of personal revolution into his seventh album, Trencheswhich will be released on 1 September and is preceded by the single ENOUGH. For Nahko "We have all been through so much in the last three years. The messages on this album will resonate in the souls of the people who have been through the trenches of this pandemic. Whatever they have lost or found, TRENCHES has something for everyone. A range of emotions from anger to responsibility to redemption, from grief and suffering to explosive happiness, from forgiveness to joy."