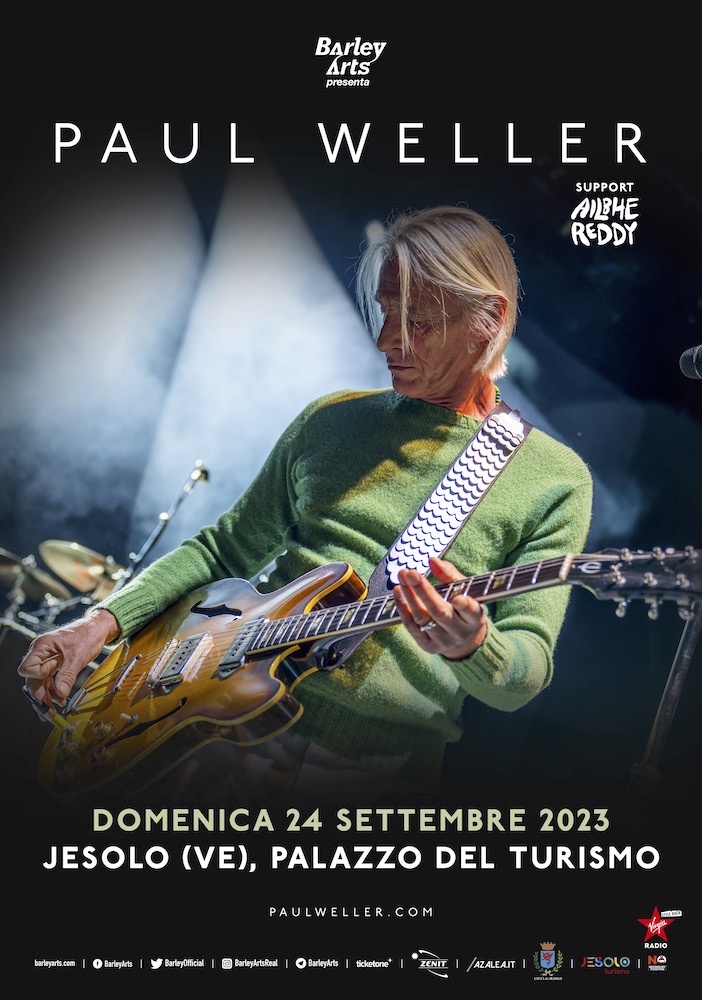 We are happy to finally be able to announce the return to Italy of Paul Weller, who in previous years had been forced to cancel his tour due to the situation linked to the Covid-19 pandemic. There will be four shows of the Modfather in our country: Wednesday 20 September at Alcatraz in Milan, Thursday 21 September at Estragon Club in Bologna, Friday 22 September at the Cavea of the Auditorium Parco della Musica Ennio Morricone in Rome within the new edition of Rock in Roma and Sunday 24 September at the Palazzo del Turismo in Jesolo (VE). Tickets will be available on Ticketone (all dates) and Ticketmaster (Milan and Bologna) from 10am on Friday 24 March.
In 2021, Weller released Fat Pop (Volume 1) on the Polydor/Universal Music label. The album took shape during a forced hiatus, during which Weller felt the need to focus on new music and recorded solo with vocals, piano and guitar. He then sent the demos to his band members - drummer Ben Gordelier, guitarist Steve Cradock and bassist Andy Crofts - so that they could add their parts. The band was then summoned to the Black Barn Studio in Surrey, Weller's personal recording studio, to finish the work.
Weller's latest record release is Will Of The People, a collection of B-sides and rarities featuring collaborators Richard Fearless, Young Fathers, Straightface and Stone Foundation.
Virgin Radio is the official radio station for Paul Weller's Italian dates.