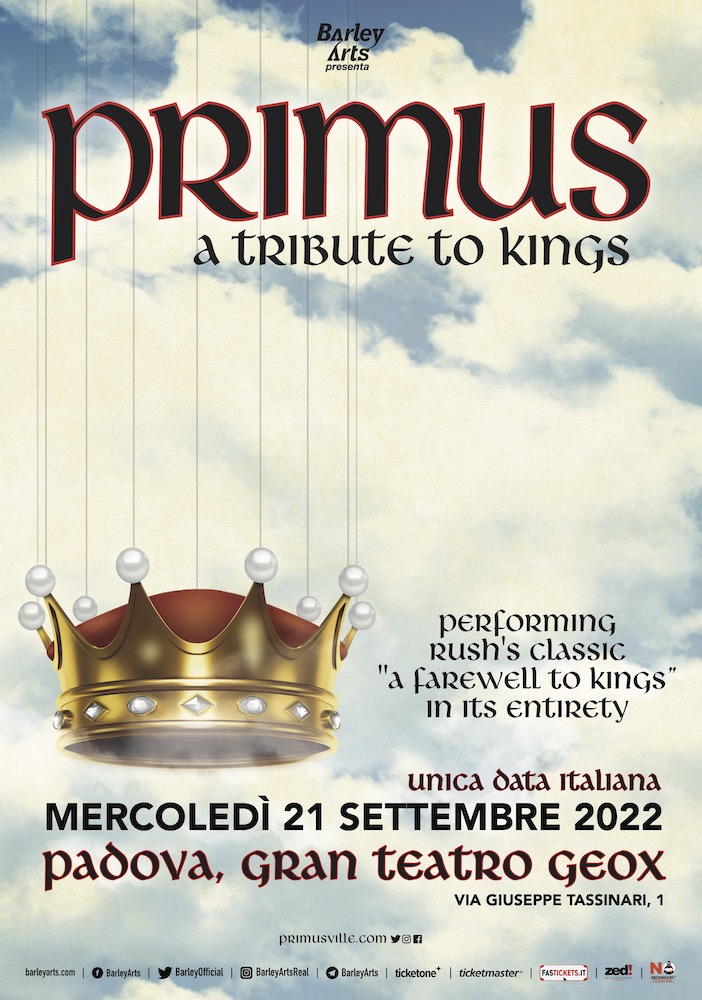 I Primus have taken the decision to cancel the entire European tour planned for this autumn, including the concert scheduled for Wednesday 21 September 2022 at the Gran Teatro Geox in Padua.
Below is the band's official press release:
"We are very sorry to announce that due to unavoidable logistical challenges, we will be cancelling our European tour dates for the Fall of 2022. We apologise to our European fans who were planning to attend and look forward to performing for you again soon. Ticket refunds will be available at the original point of purchase."
Who bought the ticket may apply for monetary reimbursement by filling in the appropriate form on the website of the ticketing network from which the purchase was made no later than 27 July 2022.
Tickets issued by the circuit Ticketmaster
Tickets issued by the circuit Ticketone
Tickets issued by the Fastickets circuit: contact [email protected]