WRABEL - Milan
05/10/2022 - 9:00 pm - 11:55 pm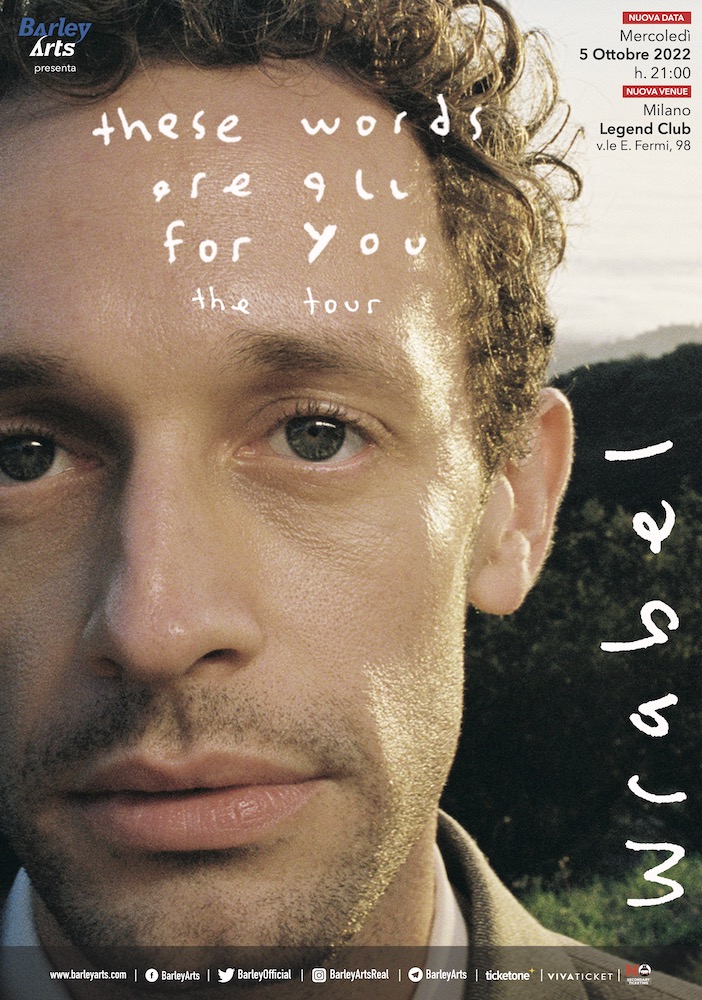 We are pleased to be able to finally confirm the date of thethe only Italian concert by Wrabelwhich was due to take place last February: the performance will be held Wednesday 5 October 2022 but changes location and moves to the Legend Club in Milan.
I tickets already issued for the original date are valid for access and the sales of tickets are open on the official circuits Ticketone e Vivaticket.
Who will not be able to attend the concert may apply for monetary reimbursement by filling in the appropriate form on the website of the ticketing network from which the purchase was made no later than 14 May 2022.
Tickets issued by the circuit Ticketone
Tickets issued by the circuit Vivaticket
American Songwriter called it "one of Hollywood's best songwriters"confirming what was said by Billboard: "Wrabel is ready for its big breakthrough".
The new album these words are all for youreleased last September by Big Gay Records/Nettwerkis a carefully crafted, masterfully written and cathartically played collection of tracks about love, heartbreak, personal discovery and moments of devastating awareness. Whether it's the track that won Billboard goodof wish you well so magnificently orchestrated, of london full of painful reminiscences or of the individual nothing but the love - currently at position no. 31 on the chart Adult Top 40 Airplay by Billboard USA - these words are all for you represents perfectly what has made Wrabel a true benchmark among authors of heart-wrenching pieces about finding love, losing it and discovering yourself along the way. "This album is a collection of torn pages from my diary; stories and truths, like an autobiography of situations from the last eight or ten years of my life."says Wrabel. "My dream - and my greatest hope - for this work is that it reaches people and makes them feel less lonely. If they are in love, it will help them celebrate their love; if they have lost it, it will be a shoulder to cry on. Whoever you are, and wherever you are, I hope you know that these words are dedicated to you."
The rise of Wrabel in the universe of pop music has led to this important moment, starting with collaborations with Afrojack e Marshmello in 2014 to its first chart-topping song - 11 Blocks - in 2016, in addition to the already mentioned The Villageup to the stage of Today on the network NBC with hurts like hell. Wrabel then made his mark in the pop world as co-writer of tracks by Celeste, Backstreet Boys, Ellie Goulding, Louis Tomlinson, Louis the Child, Wafia, Cash Cash and many others. Before the debut album these words are all for you has released four EPs and achieved more than 265 million streams on digital platforms.
Related Eventi