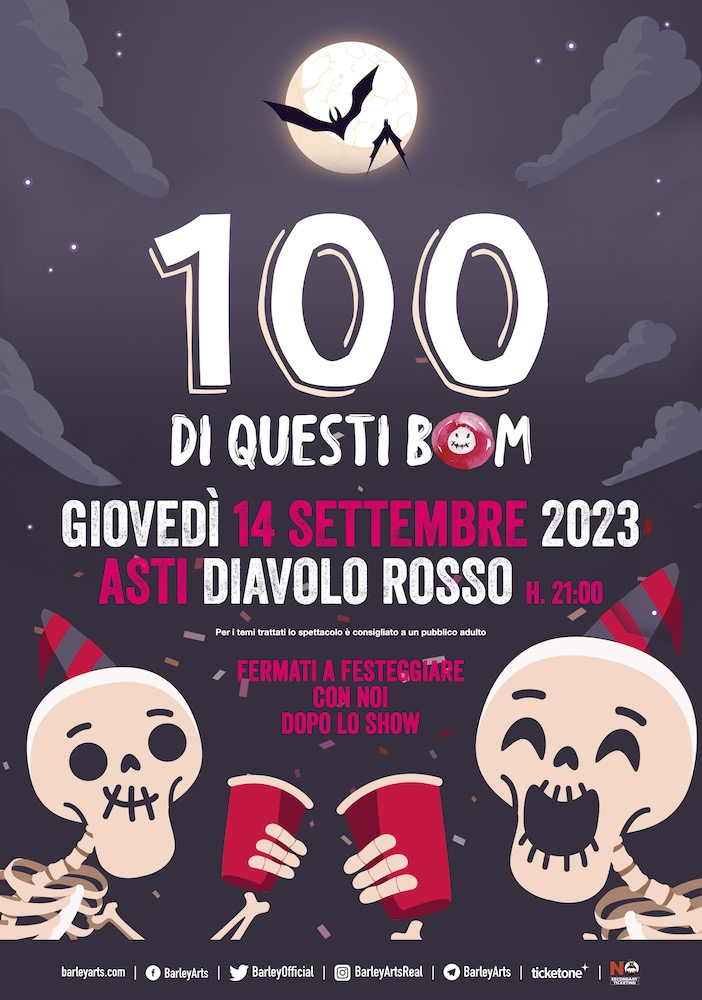 Live from the stage of the Elfo Puccini Theatre in Milan, last night the Bouquet of Madness have announced a special date to celebrate the 100th episode of one of Italy's most popular true crime podcasts. BOM 100 will be celebrated Thursday 14 September 2023 in the extraordinary location of the Red Devil of Astia deconsecrated 17th-century church; for this occasion it will be recorded live and, at the end of the performance, there will be a real party in the style of BOM in the company of Fred e Marty.
I tickets for this unmissable occasion are already available for the labrador  of Patreon and general sales will open on Ticketone at 10am on Thursday 6 July.
They say the Bouquet of MadnessIt is easy to move perspectives and horizons further into the future, when we are, when we have... Yet when BoM started we were all at a stage where thinking about the future was not a given, and so phrases with that flavour were relegated to hypotheses and jokes.And yet here we are. When we are 100 is now."
Before crossing the finish line of the 100th instalment, the Bouquet of Madness continues with the already announced appointments of Friday 14 July at Villa Albrizzi Marini in San Zenone degli Ezzelini (TV), Thursday 24 August at the Teatro della Conchiglia in Sestri Levante (GE) and theHalloween of Madness vol. II Tuesday 31 October at the Cinema Perla in Bologna. I tickets for these dates are available at Ticketone (San Zenone degli Ezzelini and Bologna), Says (Sestri Levante) and Boxer Ticket (Bologna).