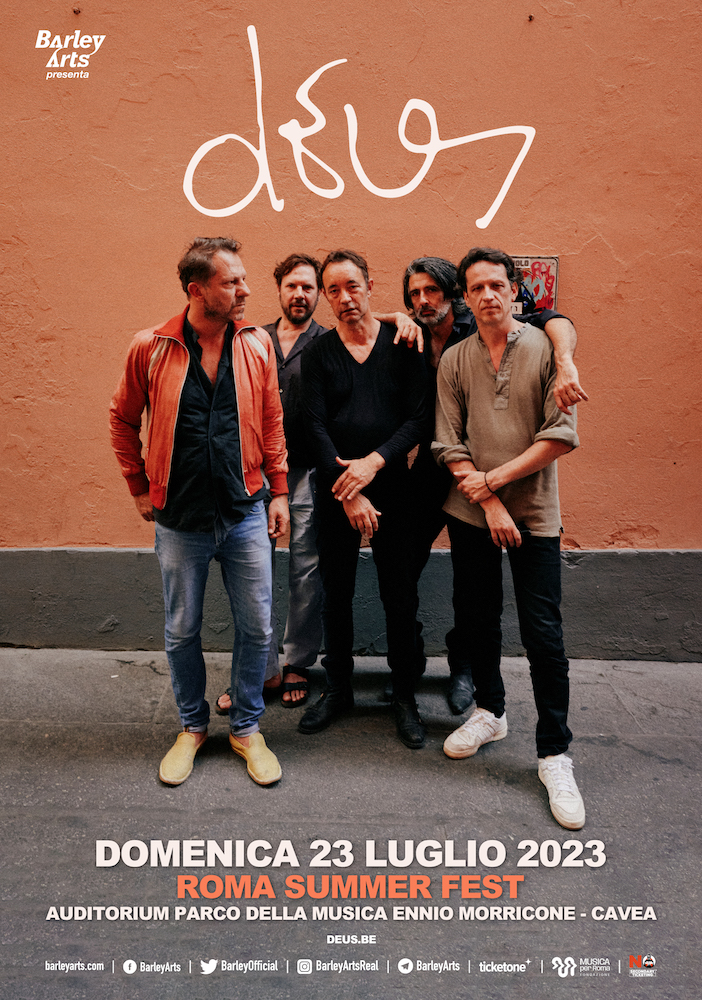 Often counted among the most important and innovative European bands of the 1990s, the dEUS are coming to Italy for a date to present their latest discography How To Replace Itreleased last February on the Recordings. The appointment not to be missed is set for Sunday 23 July 2023 at the Cavea of the Auditorium Parco della Musica Ennio Morricone in Romeon the occasion of the Rome Summer Fest; i tickets are already available on Ticketone.
I dEUS have never had a true philosophy of life. They never desired one. Yet they remained true to certain principles. "You don't want to repeat yourself, but you have your own style," says Tom Barmanfrontman and brilliant leader of the Antwerp cult band. "You want to try new things and react to what seems current at the time." This is what happens in How To Replace It, l'eighth studio album for training to eleven years since the release of the previous Following Sea. Says Barman on this long break: 'Life took over, but we never stopped working and playing live': the compilation Selected Songs 1994-2014the Soft Electric tournumerous festival appearances and an anniversary to celebrate - the 20th birthday of their masterpiece The Ideal Crash.
"Things always take longer than you expect, but this is not a ten-year project. In fact, it didn't even take four years, and although everything was planned as early as 2018, other commitments came later: the rehearsals and the tour dedicated to The Ideal Crashthe photographic exhibitions of Barmanand of course the pandemic. The way the band worked also changed. For the previous two albums, the jam sessions were long and structured - five days a week, from midday to six in the evening - and the pieces were shaped and developed over time. For the sessions of How To Replace It instead Barman gave it a good shake: "We had short, explosive jams, very focused, and when I heard something good I would retreat with our sound engineers and do the heavy lifting. That's how the album was born."
Some bands age gracefully, slipping into something more comfortable than their beginnings. Others fade into irrelevance, with nothing more to say. Twenty-eight years after their debut album the dEUS they have no desire to do either: they remain staunch supporters of indie, always ready to push the envelope, endlessly curious and creatively restless. "After so many years we still want to participate in many more festivals and play many more places. We can't wait to see the live performance of these pieces."