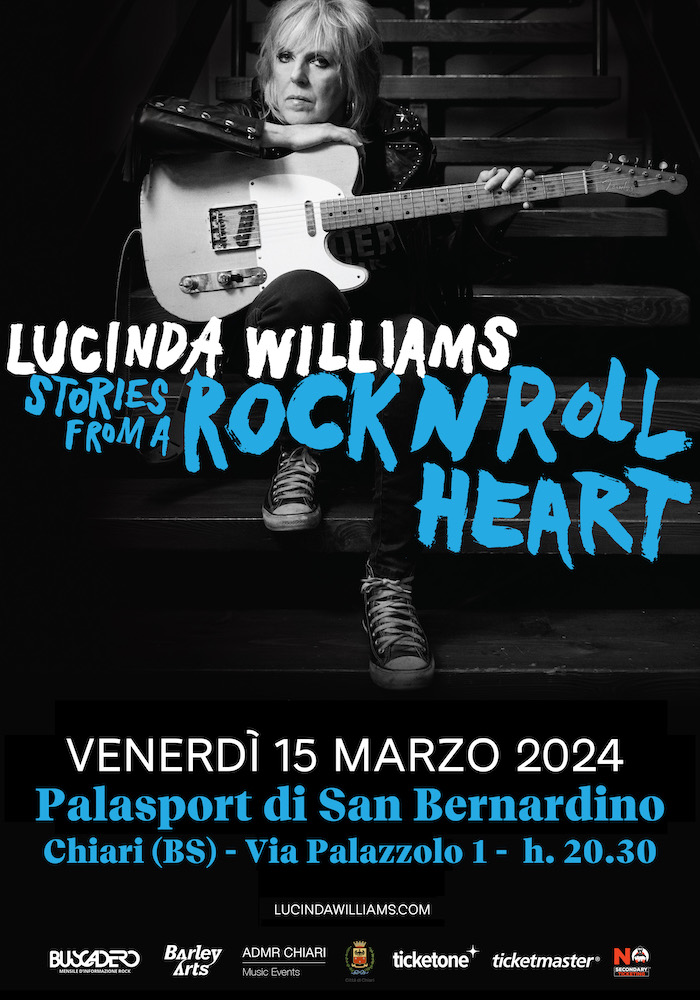 Lucinda Williams, a piece of rock history, will return to Italy next year to present his new album Stories from a Rock n Roll Heart, to be released on 30 June by Highway 20 Records. The date for fans of good music is set for Friday 15 March 2024 at the Palasport in San Bernardino di Chiari (BS). I tickets of the concert will be available on the Ticketone e Ticketmaster from 10 a.m. on Friday 16 June.
Fans have already had a taste of Stories from a Rock n Roll Heart with three different singles including New York Comebackwhich includes two exceptional guests: Bruce Springsteen e Patti Scialfa. Big fan of Lucinda, years ago Springsteen had joined her on a London stage during a concert and together with Patti particularly wanted to participate in a singer-songwriter album.
 With a career spanning over forty years that has earned her numerous awards and accolades - including three Grammy Awards - and an artistic integrity that accepts no compromise, at 70 years of age Lucinda Williams shows no signs of wanting to slow down.