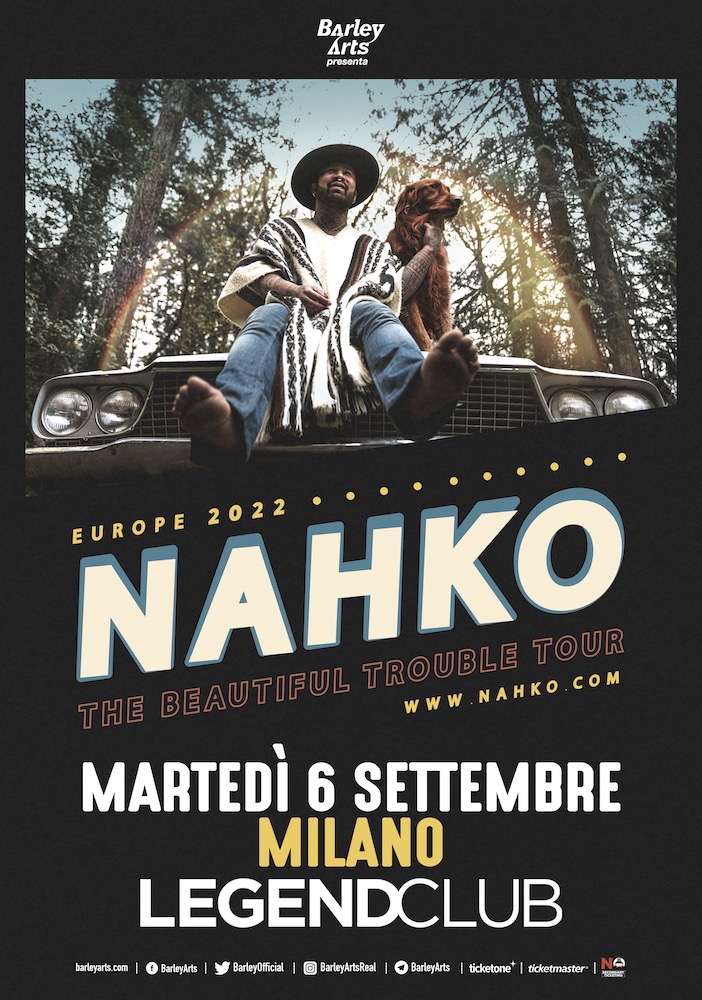 His last time in Italy was in 2018, for two evenings in the company of Trevor Hall: now the singer-songwriter and activist Nahko returns on tour for his first official live performances since the worldwide lockdown in early 2020. In our country it will be possible to hear tracks from his acclaimed 2020 full length live for the first time Take Your Power Back and the EP of 2021 beautiful trouble on a single occasion: Tuesday 6 September 2022 at the Legend Club in Milan. I tickets are available on the circuits Ticketone e Ticketmaster.
In a career founded on reflective and deeply personal writing, the extraordinary new EP by Nahko, beautiful troubleis his most profound, revealing and comprehensive collection. It is a collection of songs written during the pandemic, focusing on growth, courage and resilience. The EP is a testament to the beauty and evolution that comes from living fully with our pain, and is proof that our true power - spiritual, physical and emotional - comes from within.
In 2011 Nahko public On The Vergehis debut album with his band, Medicine for the Peoplebut the real breakthrough came two years later with Dark As Night. The work achieved great commercial and critical success, landing in the Top Ten of the Billboard Heatseekers Chart. Over the next four years, Nahko releases two more albums, cementing his reputation as an activist and advocate of social and environmental justice issues. In the midst of the 2020 pandemic, Nahko released its fourth full-length album Take Your Power Backwhich was ranked at first place in the ranking Emerging Artist, and at the fifth place both in the Alternative Albums that in that Top Albums.