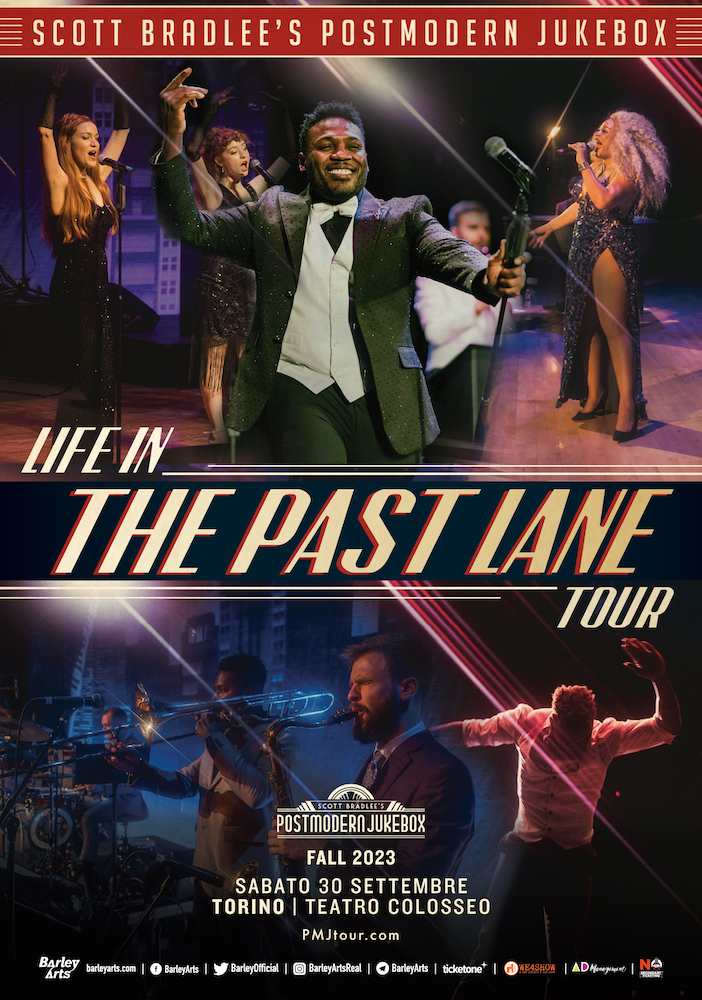 New York pop-jazz sensation, Postmodern Jukebox, will be in Europe for a long tour that will also bring her to Italy with four stops on her Life In The Past Lane Tour: Thursday 28 September at Tuscany Hall in Florence, Friday 29 September at Teatro Lirico Giorgio Gaber in Milan, Saturday 30 September at Teatro Colosseo in Turin and Sunday 1 October at Auditorium Parco della Musica Ennio Morricone in Rome. Tickets for all dates will be available on Ticketone from 10am on Friday 10 March.
"Times change and fashions come and go, but - like a 1961 Jaguar XK-E - the classic sound of the past appreciates with age. Whether you're a vinyl enthusiast or a TikTok fashionista, hop on board with us for an unforgettable journey through 100 years of timeless music!" - Scott Bradlee
Scott Bradlee's Postmodern Jukebox Life In The Past Lane tour is a celebration of the most important musical genres of the 20th century, fused in a unique way with the most popular hits of the modern era, embellished with a perfect patina of vintage and modernity. This musical time machine will land in Europe in the coming months to take audiences on an extraordinary journey through bygone musical eras with an ensemble featuring some of today's most exciting singers, musicians and tap dancers. Surprise special guests often join the main line-up, ensuring a unique and electrifying live experience at every concert.