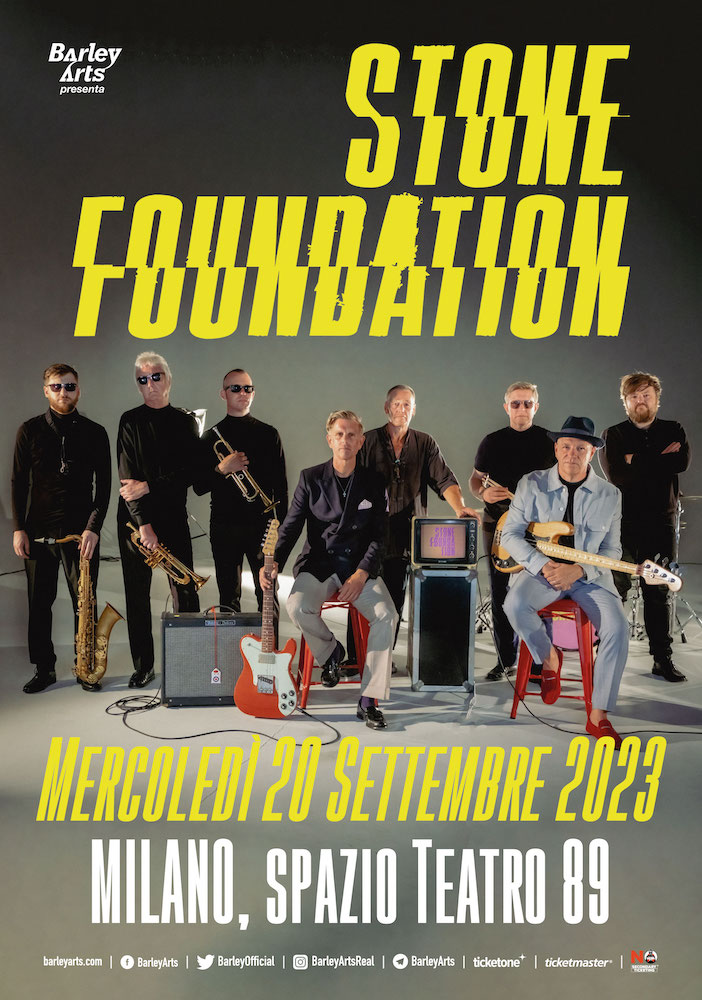 The Stone Foundation, the band that breathed new life into modern British soul, will be in Italy after the summer to present Outside Looking In, their tenth studio album released last March on the 100 Percent Records label. The band will perform on stage at Milan's Spazio Teatro 89 on Wednesday 20 September 2023, and tickets can already be purchased on Ticketone and Ticketmaster.
During their almost 25 years together, the band has distinguished itself by its collaborative spirit and inclusive approach. Outside Looking In maintains the same line. Recorded - as always - at Paul Weller's Black Barn Studio, and featuring the Modfather himself on a few tracks, the album also features legendary disco diva Melba Moore on Now That You Want Me Back and other guests such as Sulene Fleming, Laville, Sheree Dubois and Graziella Affinita.
Neil Sheasby said: 'When you create music the goal is always to recreate the sound you are imagining in your head, sometimes it is achievable, sometimes you fail. I think this record is as close to what we set out to achieve. It was important to surpass ourselves and not get trapped in a musical dead end of complacency, the album had to sound fresh and take a leap into uncharted territory. I think the songs reflect that intention."
Adds Neil Jones: "I think this is one of our most optimistic and intoxicating records to date. We've all experienced so many negative things over the last few years and it was really important for us, while writing this album, not to dwell on the past but instead look to the future and all the incredible possibilities that await us all. Musically and lyrically it's really fresh and exciting, like a brand new chapter in our ever-evolving story."