VINTAGE TROUBLE + Treves Blues Band - Fontaneto d'Agogna (NO)
20/07/2022 - 9:00 pm - 11:00 pm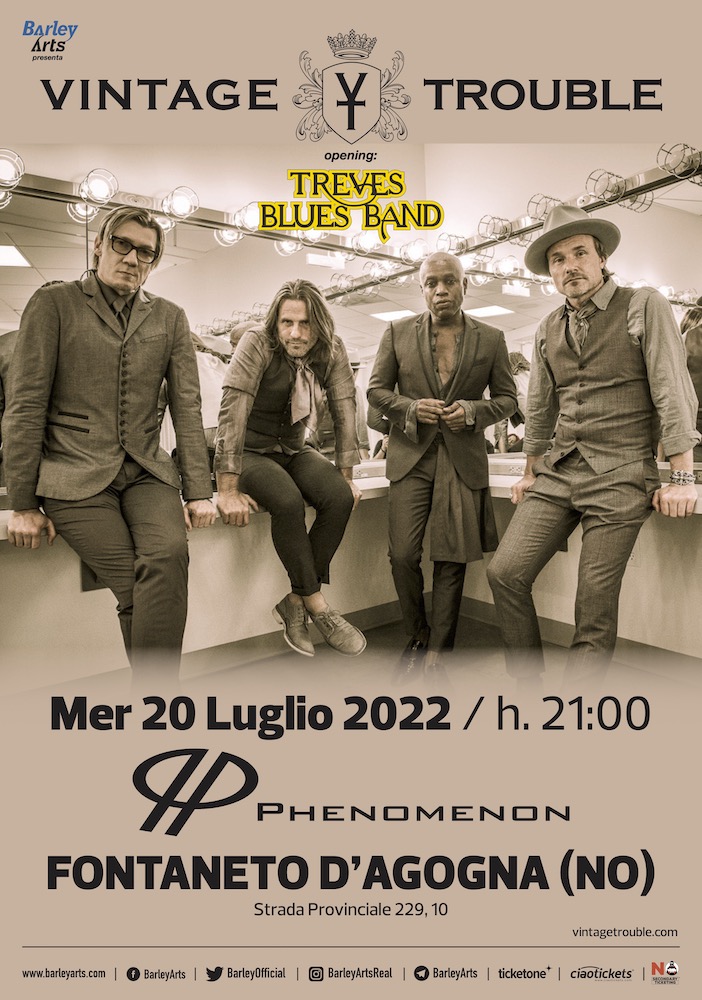 The concert of Vintage Trouble scheduled for Wednesday 20 July at Phenomenon in Fontaneto d'Agogna è cancelled.
Those who have already purchased a ticket may apply for monetary reimbursement by filling in the appropriate formon the site of Ticketone no later than 5 August 2022. Those who purchased their coupons on Ciaoticketswill receive a refund automatically on the payment method used at the time of purchase within 20 days.
The other two Italian dates of Sunday 17 July 2022 at the Chiari Blues Festival in Chiari (BS) e Tuesday 19 July at the Pordenone Blues Festival are confirmed, and ticket sales are regularly open on Ticketone (both dates) and Ticketmaster (Chiari).
To open the 17 July a Chiarithe Treves Blues Band.
Related Eventi