FRONTAL ASSaults - Milan | CANCELLED!!!
23/01/2021 - 5:30 pm - 11:55 pm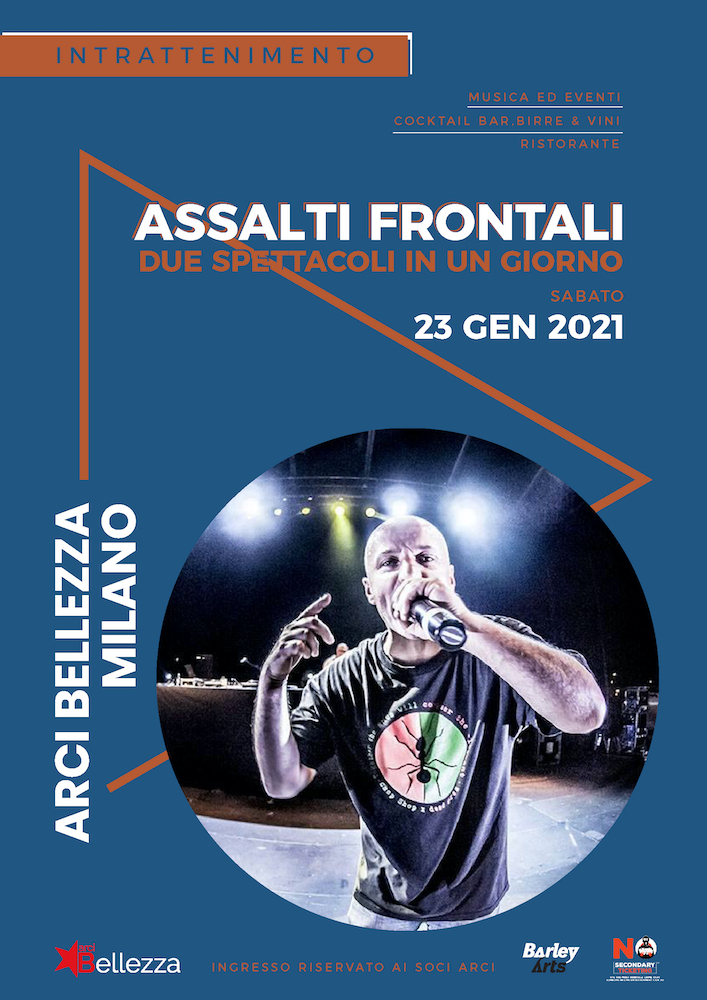 Siamo spiacenti di comunicare che a causa del protrarsi della situazione derivata dalla diffusione del virus COVID-19 il concerto degli Frontal Assaults previsto per sabato 23 gennaio 2021 presso l'Arci Bellezza di Milano è postponed to a date to be determined.
Tickets already purchased online will be refunded and re-credited per intero direttamente dal circuito di vendita secondo le modalità di acquisto entro il 23 febbraio.
Assalti Frontali Official Page
FRONTAL ASSAULTS
Sabato 23 Gennaio 2021
Milan, Arci Bellezza - via Giovanni Bellezza, 16/A
POSTPONED
Related Eventi