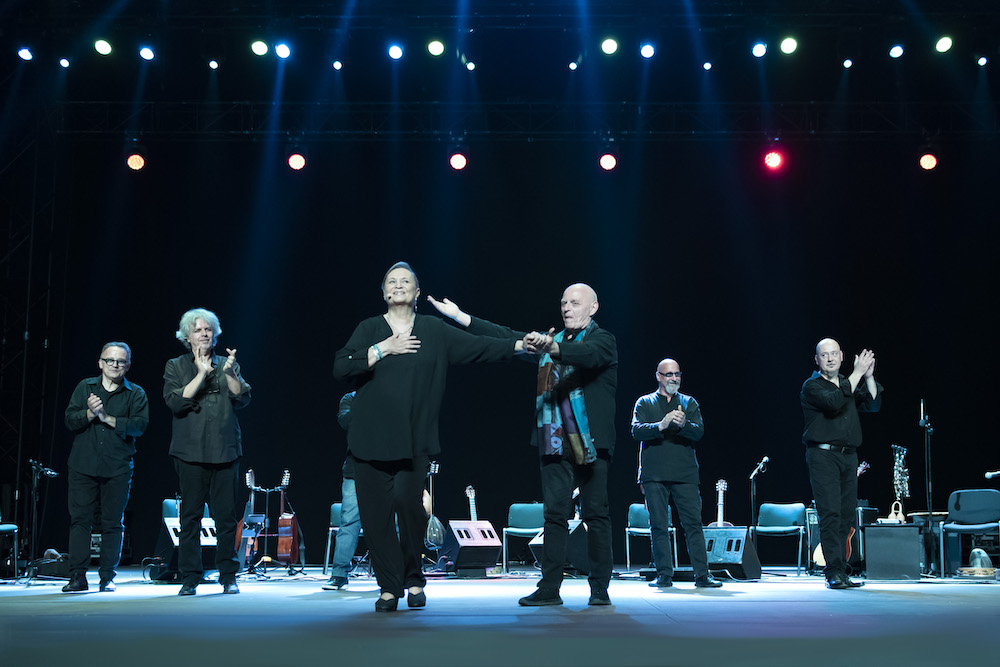 We are pleased to be able to announce the beginning of our collaboration with the historic Nuova Compagnia di Canto Popolareand the first dates that will take her on stage next summer.
La Nuova Compagnia di Canto Popolare was founded in 1970 with the precise intention of spreading the authentic values of the Campania people's tradition. The extraordinary success that the group achieved at the Spoleto Festival in 1972 and 1974 marked its international launch: since then, NCCP has repeatedly participated in all the most important festivals in Europe and overseas.
The group has alternated its musical activities with theatrical ones, promoting and participating in numerous shows: The Shepherds' Cantata, Zeza's song, The Cinderella Cat, The Royal Pearl, Sona sona... For this reason Eduardo de Filippo wanted them as guests in his theatre, the San Ferdinando in Naples.
On the occasion of its 50th anniversary, the Nuova Compagnia di Canto Popolare released the double CD 50 years in good companyfrom which the new show, which has toured several Italian cities, takes its title. 2019 opens with a new tour Earth Souls which took NCCP around Italy again, to festivals and concerts, alternating with studio work on the release of a new CD. The following year began with the presentation of the album Naples 1534. Between Moorish and VillanelleThis latest work, highly appreciated by Italian and foreign critics, was directed by the late Corrado Sfogli, artistic director of the NCCP.
Training:
Fausta Vetere - voice and guitar
Gianni Lamagna - voice
Carmine Bruno - percussion, frame drums and tammorra
Marino Sorrentino - accordion, trumpet and flute
Michele Signore - violin, mandoloncello, lyra pontiaca
Pasquale Ziccardi - voice and bass
Umberto Maisto - classical guitar, bouzouky and mandolin