PENNY AND SPARROW - Milan
30/09/2022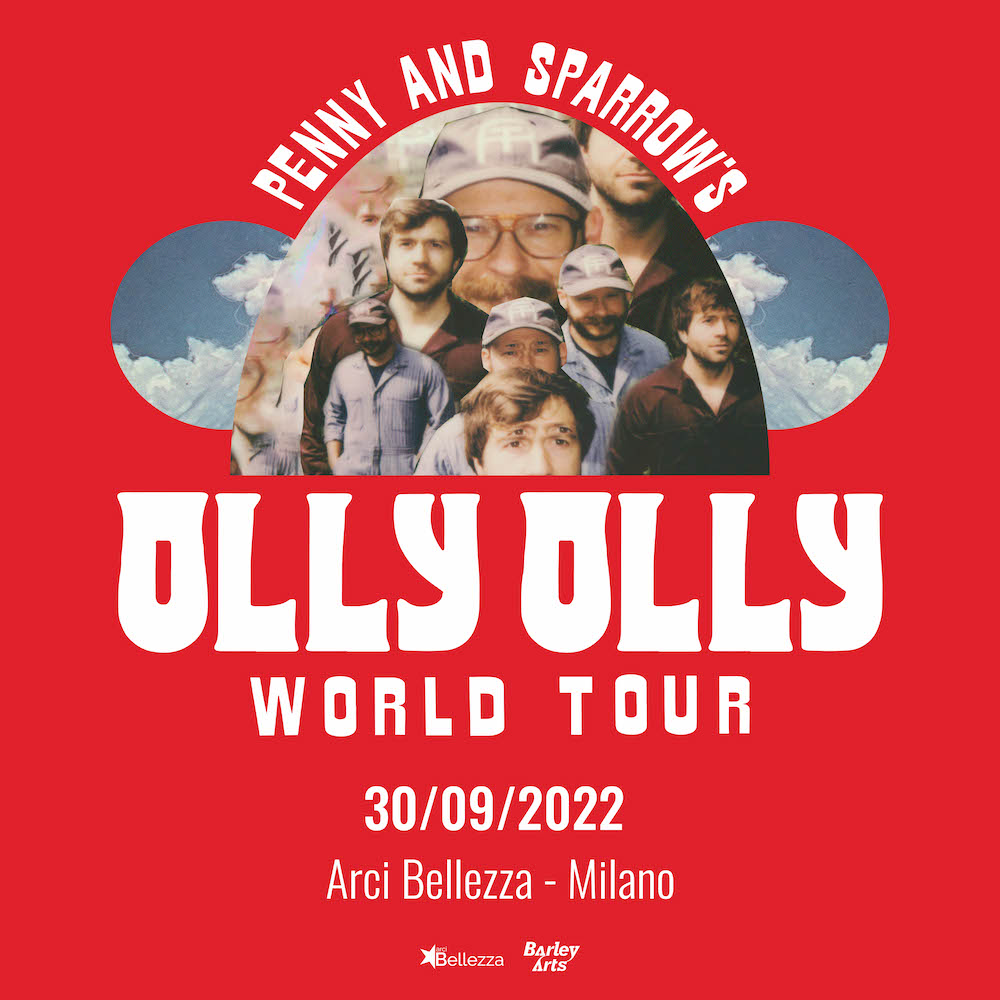 Penny and Sparrow, the Texan duo that has earned comparisons with Iron & Wine e Bon Iverwill be in Italy next year to present Olly Ollythe new album due out in January. The only chance to see them in our country is set for Friday 30 September 2022 at the Arci Bellezza in Milan. I tickets will be available from 10am tomorrow, 10 November, for their fans on Spotify, while general sales will open on Eventbrite at 10 a.m. on Friday 12 November. Access to the concert will also require the ARCI card.
Composed and recorded over the past year, the incredible new album by Penny and Sparrow, Olly Ollyis a work that speaks of liberation and discovery, a heartfelt embrace by a band committed to leaving no stone unturned in their tireless search for fulfilment. The songs are bold and introspective, speaking of growth and change while coming to terms with longing, intimacy, doubt and regret; the arrangements are equally bold and thoughtful, enriching the duo's distinctive and hypnotic sound: a chamber folk with electronic details and R&B grooves.
The duo - Andy Baxter e Kyle Jahnke - produced Olly Olly for the first time without the help of external collaborators. The result is the purest and most authentic expression of their personality the pair has ever achieved. "Andy and I remember the process of creating this album as a kind of musical Rumspringa," reflects Jahnke. "It was an opportunity to really become ourselves, to evolve outside the roles we were - or are - assigned by the way we grew up."
Baxter e Jahnke first met at the University of Texas at Austin, becoming friends and developing a deep musical symbiosis within a short period of time. Jahnke is a talented guitarist with an ear for melodies, Baxter an erudite author with a hypnotic voice and crystal-clear falsetto, and together they discover that their voices blend together perfectly, as if they had been singing together all their lives. Beginning with Tenboom (2013), the proudly DIY couple has released a series of critically acclaimed albums that have been compared to the subdued intimacy of Iron & Wine and the adventurous beauty of Bon Ivergathering a devoted fanbase around him. NPR described the band's writing style as 'a delicate dance between anguish and resolve', while Rolling Stone hailed their output as 'folk music for Sunday mornings, quiet evenings, and all moments of fragility'. The most recent album, Finch (2019)marked a turning point in the career of Penny and Sparrowpushing their sound to new experimental heights and making it collide with concepts of masculinity, religion and transformation in deeper and more personal ways than ever before.
PENNY & SPARROW
Olly Olly World Tour
Friday 30 September 2022
Milan, Arci Bellezza - via Giovanni Bellezza, 16/A
Standing room only: € 12.00 + prev. / € 15.00 at the box office on the evening of the concert.
Admission allowed for ARCI card holders.
Tickets available at Eventbrite. Be wary of unofficial sales channels!
Related Eventi