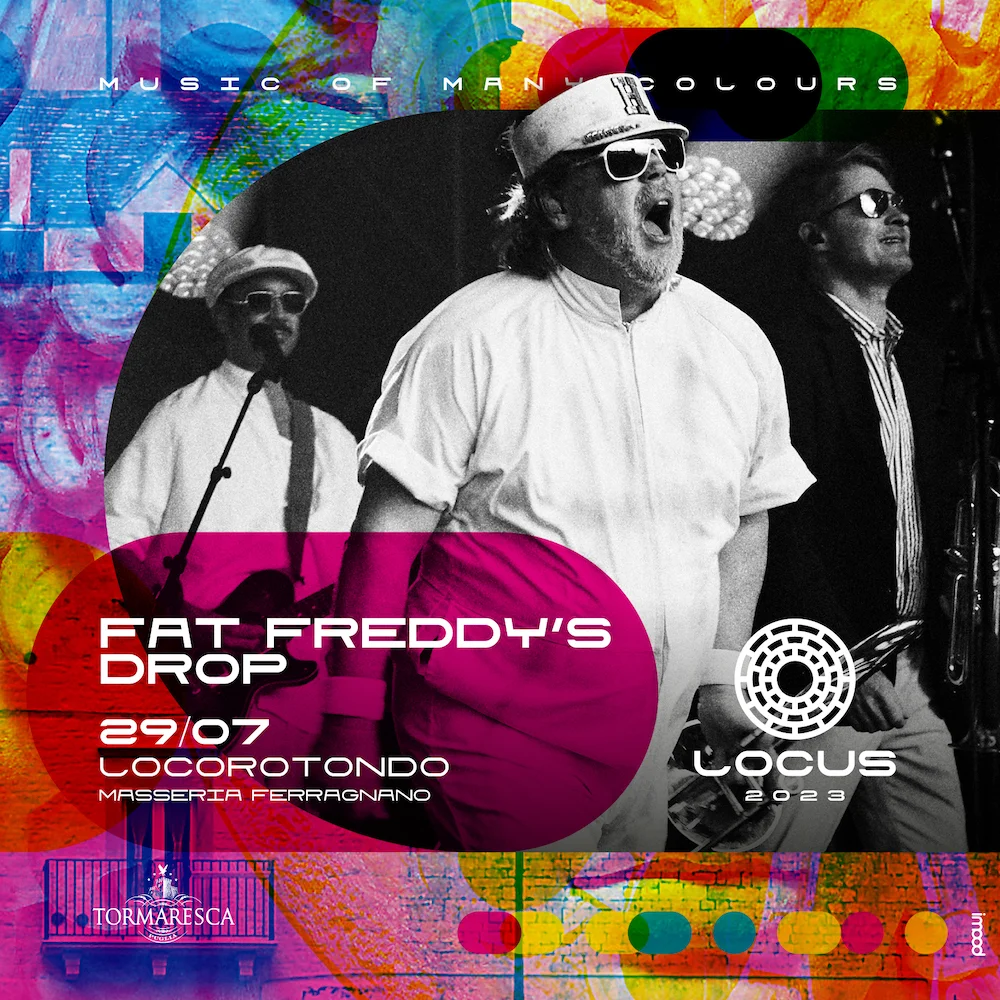 Internationally regarded as one of the best live bands in the world, Fat Freddy's Drop will be back in Italy this summer for three open-air concerts to dance to. The dates are Saturday 29 July 2023 at the Locus Festival at the Masseria Ferragnano in Locorotondo (BA), Sunday 30 July at the Parco Fluviale in Santa Sofia (FC) for a special concert at 6pm on the occasion of acieloaperto and Monday 31 July at the Circolo Magnolia in Milan. Tickets will be available on Ticketone (all dates) and Ticketmaster (Milan) from 10am on Monday 16 January.
The seven-piece line-up made their way from reggae through a colour-saturated field of soulful psychedelia, before detouring onto a desolate Detroit highway at night. Their sound is made to be heard live, with its powerful blend of jazz virtuosity and digital sounds.
The live energy of Fat Freddy's Drop has earned a loyal Fred Heads audience. During 2022, the band thrilled audiences across half of Europe, including an explosive concert in Bologna. The shows had the feel of real reunions, thrilling audiences who had been holding on to tickets for over two years after the impact of Covid-19 and the closure of borders forced the band to stop touring in March 2020. For a band accustomed to touring internationally every year since 2003, the most logical response was to release the live albums Wairunga and Lock-in, recorded and filmed without the audience, in the New Zealand homeland. Recording a new studio album is on the band's to do list for 2023, to follow up Special Edition Part 1, released in late 2019.